Wait List
Pakenham Community Early Learning Centre strives to meet the needs of all families in Pakenham and the surrounding community. When this is not possible, a waiting list is maintained to ensure transparency and fairness to all families.
Pakenham Community Early Learning Centre is currently maintaining a wait list for all age groups in our program from infant to school age.
Priority on the waiting list is given first to current employees and second to siblings of currently enrolled children. After these two groups, children are placed on the waiting list in the order in which they were added to the list. After joining the waiting list, parents will be given a link to check their child's placement on the waiting list. It is important to note that this placement will fluctuate as children are added to and removed from the waiting list.
When a space becomes available, parents will be contacted by email and telephone. Parents will be given until the end of the following business day to accept the space. If the space is declined, parents have the option to remain on the waiting list, however the child will be placed according to the date the space was declined.
If you have specific questions about any of our programs, please call us at 613-624-5320 or send an email to: office@pcelc.com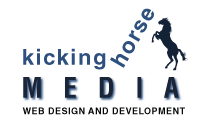 Thanks for visiting Kicking Horse Media Web Design & Development Inc. Website.
http://kickinghorsemedia.ca
Call us at 613-257-5145 for a free consultation.
Scan the QR code below to link to the website